The Products
Building a bridge to healthier eating.
At SetPoint Health, we pride ourselves on offering the highest quality programs and service. That same level of commitment applies to the development of our food products. As a leader in product innovation with years of manufacturing experience, we incorporate only the highest quality ingredients. Our unique product formulations place the priority on the consumer's demand for nutritional quality, taste and convenience.

The SPH Eating Plan
SetPoint Health eating plans are based on a combination of vitamins, protein supplements, meal replacements and fresh foods. We've purposefully created our product line along this spectrum to address the fact that the use of products as part of an eating plan will vary from person to person — and can in fact vary for the same person over time.
Using nutritional products as part of the daily plan eliminates the question of 'what to eat' while providing the structure patients need to stay on track and focusing more of their energy on learning and applying the skills of lifestyle change.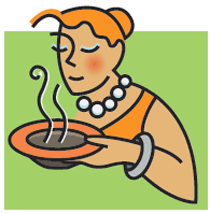 Our eating plans are formulated to provide a healthy balance of macronutrients, making it easier to stick to a daily calorie goal without feeling hungry. Our goal is to achieve a 500-1000 calorie deficit while never going below 1200 calories per day.
A Fresh Perspective on Healthy Eating
We believe that an essential component of a healthy lifestyle is the incorporation of fresh, store-bought ingredients as part of the daily eating plan. The concept of "food first" is at the core of our philosophy and approach to weight management. From the very start of the program, patients build on the nutritional foundation created by our food products, by including fresh food for at least one meal a day.
Patients develop the skills necessary to maintain a healthy kitchen through the use of our signature Chef Sets™, developed in collaboration with the award-winning chef Ana Sortun. With the addition of three fresh ingredients, patients prepare a gourmet quality, wholesome meal that serves two in less than 30 minutes. For days when patients are not cooking a Chef Set, the My Eating Plan tool allows them to search through our SetPoint Meals library — simplifying the daily task of building a healthy food-based meal or snack.